Exhibitor
Danone Nutricia Research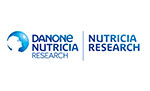 Our health capital is a precious resource. The right nutrition throughout life cannot be unstated. It is essential for proper growth and development, for the maintenance of good health, and to help the body recover from illness.
At Danone Nutricia Research we believe that every consumer and patient deserves optimal nutritional support. We use life science, food science and technology, together with the passion, drive and expertise of over 500 employees, representing over 35 nationalities.
Scientists, nutritionists, product technologists and many other specialists investigate the specific nutritional needs associated with age, health conditions and diseases, and apply this knowledge in the pursuit of evidence-based products that meet the nutritional needs of our consumers and patients. With locations in Europe, North America, Asia and Latin America, our scope, both global and regional, is to pioneer nutritional solutions for those with special nutritional needs.
Visit: https://www.nutriciaresearch.com/
« Go Back