Sponsor
Suez Water Technologies & Solutions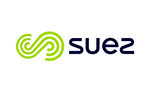 SUEZ – Water Technologies & Solutions has served the dairy industry for over 30 years and is a pioneer of membrane technology for sanitary applications. Our Blister-Free membrane elements offer best in class whey demineralization with low contamination risk and high yield.
SUEZ provides solutions to meet the unique needs of the dairy industry. They are designed to optimize:
Concentrating of milk and whey products
Isolating and purifying of proteins and sugars
Clarifying of brines and milk products
Polishing of permeates for water recovery
SUEZ sanitary membranes protect your product quality and brand image, while ensuring increased product safety. SUEZ aligns with global standards and invests to ensure that our sanitary, food and beverage membrane technologies meet your regulatory requirements.
Our technology also covers:
Pure Water – Filtration components and systems for production of purified water.
Industrial – Specialized products for industrial applications.
Municipal – Solutions for safeguarding potable water, and treatment of municipal and industrial effluent.
Visit: www.suezwatertechnologies.com/
« Go Back