12th NIZO Dairy Conference
Innovations in Dairy Ingredients
5 – 7 October 2021 | Online – Live and on-demand
Join us online: same great content – now online
The online 12th NIZO Dairy Conference will take place as a live-streamed and interactive event on 5 – 7 October 2021.
Register now to participate in an interactive conference experience direct from your desktop or mobile device: live-stream presentations and take part in discussion through live chat and Q&A.
Participate live from your desktop or mobile device to: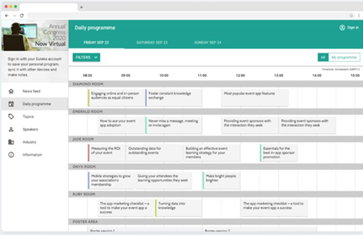 Deepen your knowledge: Live-stream a personalised schedule from the entire programme to match your research interests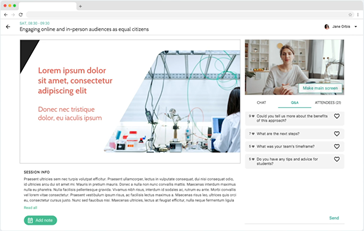 Engage with our inspirational speakers and other attendees during the live-streamed sessions: Ask questions and participate in live chat and polls.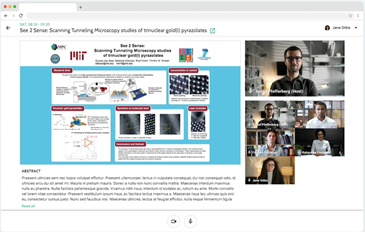 Review the latest research in the ePoster hall and discuss directly with the author in the live poster sessions.
Plus:
Network with your peers, meet new contacts and renew relationships: Connect with other attendees during the live event to chat and arrange one-to-one meetings.
Connect with a wider, more-inclusive audience: our lower fees, online delivery and post-event on-demand access will make the event more accessible to all.
Visit the live exhibition booths to meet industry partners, chat with exhibitors and learn more about their products.
Enjoy more flexibility with on-demand access to recorded sessions for 6 months after the event*. Watch one stream live and catch-up on what you missed after the event.
* On-demand access includes recordings of talks and slides, poster pitches and posters from authors that have agreed for post event distribution: the organisers cannot guarantee on-demand access to all presentations.
Want to know more? Visit our FAQs.
2-minute read: How to optimise your online conference experience
The 12th NIZO Dairy Conference will cover technologies and developments around dairy ingredients.
Dairy ingredients play a crucial role in achieving and maintaining textural and sensorial properties of almost all dairy products and many other foods. Moreover, dairy ingredients have an important contribution to the nutritional and health effects of dairy and other food products.
The focus of the conference will be on the following aspects of dairy ingredient functionality:
Protein and peptide functionality
Ingredient manufacture and properties
Product structure and stability
Nutrition, digestion and health
Fractionation, purification and production of dairy ingredients
Healthy minor components
The 12th NIZO dairy conference aims to combine the most recent scientific developments in dairy ingredients. It will provide a unique opportunity for experts from academia, the dairy industry and the wider food industry to interact and apply their knowledge and latest research findings to the design and manufacture of new and improved foods and dairy ingredients. The conference will bring together experts from the fields of dairy science and technology, processing, chemistry, physics, sensory, health and nutritional sciences.
Speakers
---
Prof. Claire Gaiani, University of Lorraine, France
André Groeneveld BSc., FrieslandCampina, Netherlands
Dr. Rita Hickey, Teagasc Food Research Centre, Ireland
Prof. Thom Huppertz, FrieslandCampina/ Wageningen University
Prof. Peter de Jong, NIZO/Van Hall Larenstein University of Applied Sciences
Prof. Ulrich Kulozik, Technical University of Munich, Germany
Prof. Peng Zhou, Jiangnan University, China

Organising committee
---
René Floris (Conference Chair), NIZO Food Research
Fred van de Velde, NIZO Food Research
John Giezen, NIZO Food Research
Lizzy Birnie, Elsevier
Scientific Committee
---
Fred van de Velde, NIZO Food Research
René Floris, NIZO Food Research
Thom Huppertz, FrieslandCampina, Wageningen University